Fall Tennis
REGISTRATION IS NOW CLOSED
Registrations open: July 1
Registrations close: August 6
Season begins: August 28
Season ends: November 6

Spring Tennis
REGISTRATION IS NOW CLOSED
Registrations open: January 1
Registrations close: February 3
Season begins: First Monday of March
Season ends: First Monday of May

Register for Tennis
On November 13, all tennis players will get to enjoy a year-end brunch!
Please note, no late registrations can be taken once the registration period closes.
Congratulations to all fall winners and runners up!
3.0 singles – 1st place: Adrienne Wolf
2nd place: Ann Ray
3.5 singles – 1st place: Shannon Peterson
2.5 doubles – 1st place: Amy Sharp/Wendy Vines
2nd place: Kim Pappas/ Wendy Phillips
3.0 doubles – 1st place: Jena Turfler/ Stephanie Block
2nd place: Jessica Flesch/ Nancy Rose
3.25 doubles – 1st place: Alyssa Pahules/ Lucia DeFreitas
2nd place: Adrienne Wolf/ Maria Gonzalez
3.5 doubles –  1st place: Ashley Huggins / Marta Mullinix
2nd place: Melony Bratton/ JoAnn Cooper
3.75 doubles – 1st place: Stacy Foreman/ Tiffany Knighton
2nd place: Gail Page/ Kelly McCool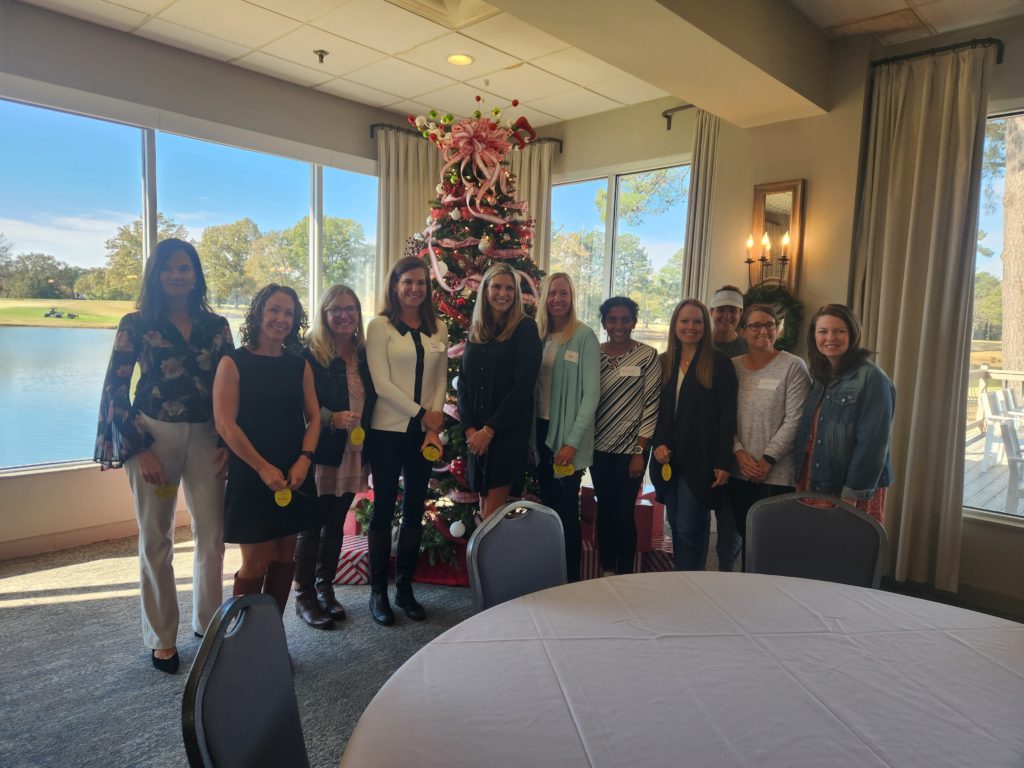 Levels
2.5, 3.0, 3.25, 3.5, and 4.0 singles and doubles
You may not play down a level. You must play your USTA level or one level up. If your doubles partner has a higher rating than you, you must play at their level. You must have at least one 3.5 rated player on your team to play 3.5 doubles and both players must be rated 3.5 to play 3.75 or 4.0 doubles. Both players must be rated 3.0 to play in the 3.25 group.
Court Locations
We use numerous courts in Germantown and MUS (Memphis University School) to host our tennis matches. You will only find out the courts you are assigned when the season schedule is released.
Times
All doubles levels play on Mondays. Singles play at a time and day agreed upon by both players.
At this time, the following will be the times assigned each level:
3.0, 3.5, 3.75 and 4.0 will play at 9:00/9:30
2.5, 3.25 will play at 11:00/11:30
Please note that depending on the number of registrants, there may be a slight change to what time each level plays.

Register for Tennis